Talk about everything!
Should you have kids? Relationship is rocky.
What are Essential…Oils??
GMO… new fad or something worse?
Make-up? Why not, it's a beauty enhancer.
Herbs…Ah, more than just weeds.
Pain? Don't live with it, eliminate it!
Leaky gut? Painful Tummy?
Let's get the FATS straight, sliced, and melted!
Belly fat unattractive?
Pooped & dragging….and still no sex life?
Loving the new baby, but secretly you want back in those skinny jeans.
Here's how your typical search on the web goes:
Visit one site for herbs, then open up another tab on information about infertility, then don't forget to Google how to use essential oils for weight loss. Oh, and a FaceBook tab open (duh).
You're not a car that needs to go to the brake shop, then the tire store, then the local shop for the oil change and then another place to do autobody repair…oh, transmission check…ugh!
Your life is busy-productive enough! No need to treat yourself like the vehicle needing different services with different locations with the most inconvenient appointment times.
Why not get all your answers on ONE site, ONE tab, ONE stop?
---
---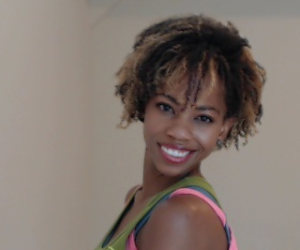 Welcome!
I'm Andi,  your Certified Holistic Health Practitioner trained and experienced to address ALL of the above and more!
You'll find information-packed articles, e-books, videos and maybe even some limited-time courses to get you from any of your lifestyle woes…to a life of WOW's!!!
Some experts say I can't do it, "all". They advise to pick ONE area in which to serve people. If I can serve you in 5 different areas of your life (I.e. weight, leaky gut, fatigue, cravings, relationship challenges) how convenient would that be to have ONE practitioner on YOUR side every step of the way making you better and your life easier in ALL of those areas?
Helping you cut down on:
Time – how many "specialists" do you have to carve out time for?
Miscommunication – How many times do you have to tell your situation and meds list…over and over again?
Not Getting Well Soon Enough– The one stop can get you up and going sooner, because addressing one, naturally can inadvertently affect the other ailments as a side-benefit.
Losing Your Sanity –  It's stressful not to feel well already, it can drive you absolutely batty knowing you have to drive here and there, pick up your meds, get kids, hold down the household, replace any meds that make you sick – accompanied by yet another appointment explaining why you are sick and….well, do I really need to go on?
---
I'm a Momma that wants to empower families to take control of their health and lifestyle so that it's not revolved around someone's illness. How many times are our lives disrupted directly because of an illness? Whether it's a cold or it's cancer, it's stressful, bothersome and puts you in a sad place. Let me help you overcome and conquer ANY lifestyle hindrances….for good!
---
---

Are you a Bride? You may wanna check out my sister site: TheShamelessBride.com as well as the weekly podcast – for Brides from a Bride 😉