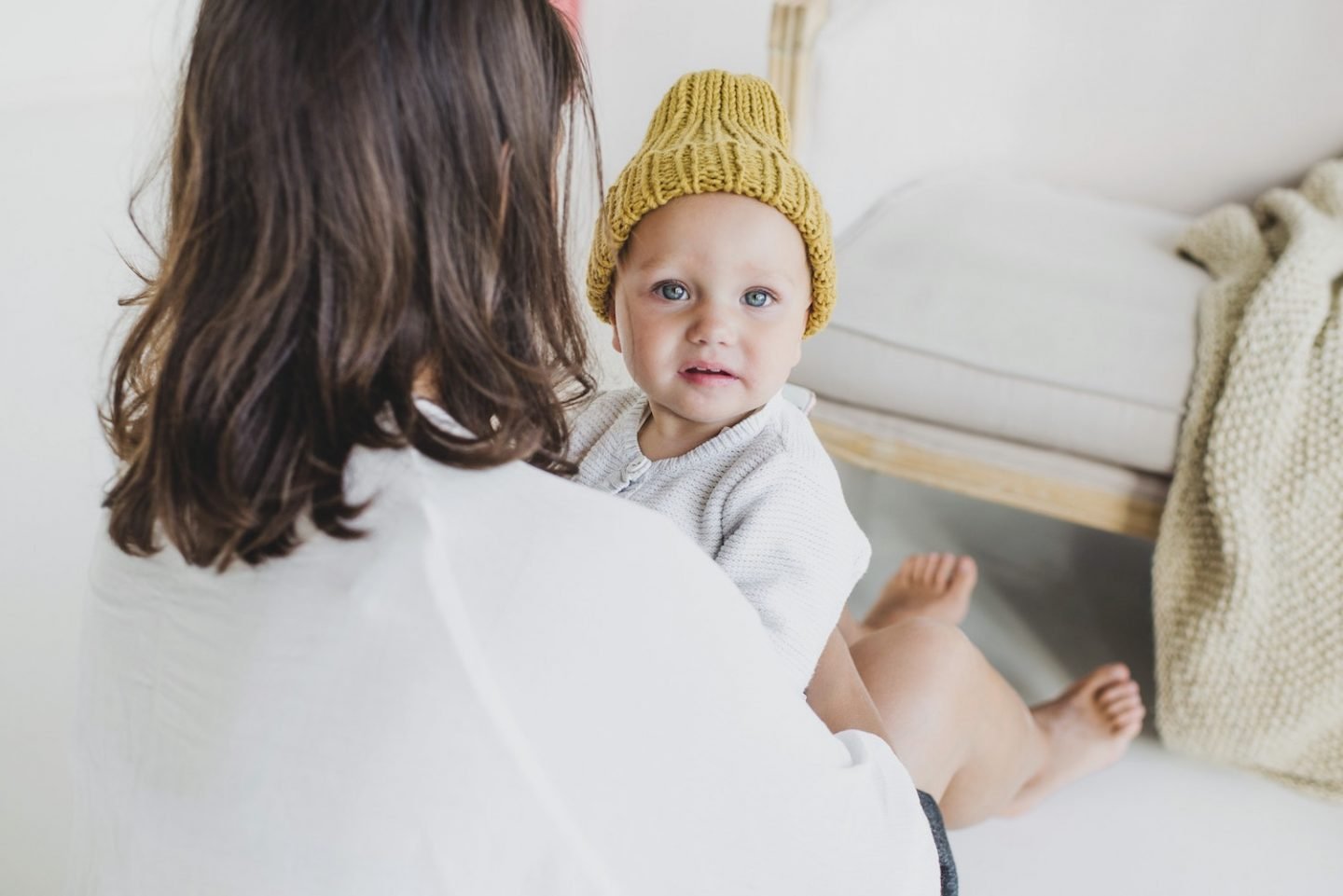 Balancing mom life, all by yourself, sucks.
I was sitting down to edit a piece of writing I was working on when the baby started fussing and the toddler ran over to me, asking for the millionth snack of the day. I got the baby settled down and got the toddler something to eat and sat back down to work. Not even five minutes later my oldest ran inside and told me my preschooler had fallen and scraped his knee. I sighed and repeated to myself that old saying "The days are long, but the years are short" willing myself to believe it. I tried to believe that someday I would miss the chaos that was happening every day, but in all honesty, I didn't, and I still don't.
Welcome GTS Guest: Hannah Bradly
Balancing Mom Life – Is it Really Possible?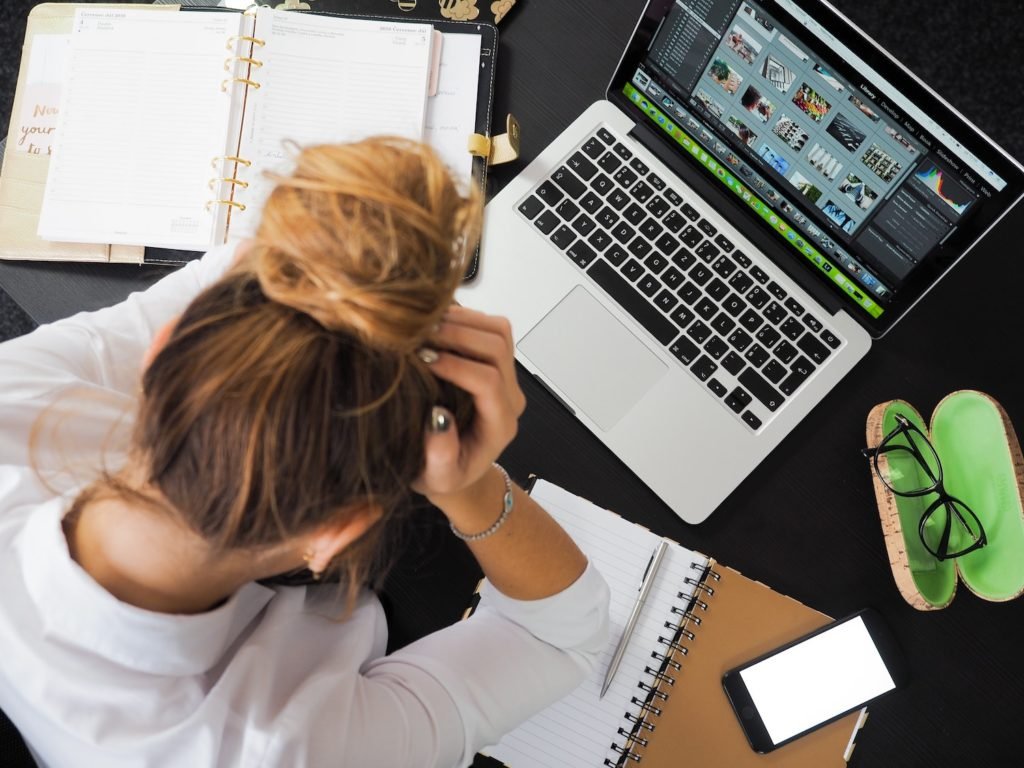 I have been a mom for eight years. And they have been the best and hardest years of my life. In so many ways they have helped me discover who I am as a mother in this lifetime. I am so thankful that I get to be mama to my little ones. However, about a year ago I started to want more. I craved adult interaction and I longed for a creative outlet. I wanted something, not to replace my motherhood, but to go alongside it.
So, I started writing.
I have always loved cooking, and my husband said my gluten-free recipes compared to none. I picked out all my recipes, I read and read and read about how to make a cookbook. Then I started the hard part, the actual writing. How was I ever going to bring a book to life with four kids at home with me while I also homeschool two of them? Balancing mom life seems so far fetched! For weeks I would write something then stop, thinking it was an impossible dream. A dream that I could live in both worlds, a stay at home mom and an entrepreneur.
For a hot minute, I gave up on it, thinking that little old me could actually write and publish something evenly mildly successful.
Then something happened that gave me the boost I needed: my oldest child's grandparents were in town. They took him for a couple of days and during that time I started writing again. (Seriously, one less human to take care of makes the world of a difference.) I got so much done. I planned out so much! During this time I thought about how I would continue to make it happen even when he came back and figure out the balancing mom life act. I needed to figure out what I was doing wrong before and what was hindering me?
Balancing Mom Life: What I Should Have Done From The Beginning
Ask For Help
I should have asked for more help. This is kind of a no brainer, but my do-it-all-myself-martyr-brain of mine didn't. This one started to come to me after my third child was born. There was just too much to manage all by myself and I wasn't effectively balancing mom life one bit.
When I am completely drained, I am not the best mother, wife, or business owner…so ask for help.
If the baby needs a diaper change and I am busy, I ask my husband to change her. If the toys need to be picked up, I just ask the kids who got them out in the first place to pick them up. Chances are there are people around you that want to help. Use this resource and ask for it, you shouldn't be balancing mom life all by yourself!
Time-Management
I have come to the realization that if I am going to build a business and be a mom and wife, I must manage my time super well. For a better example on this here's a rundown of a regular weekday for me.
7:00 Wake up and blog post live and share to social media. Comment on others' posts. I do all of this from my phone while baby sleeps.
7:30 Kids wake up and I do mom stuff and get in a workout, shower, and makeup.
11:00 Baby goes down for a nap and I work on one of my recipes.
12:00 Husband comes home for lunch and I go back into mom/wife mode.
1:00 Toddler goes down for a nap and I play with baby while I work on social media posts.
2:00 Back into mom mode.
4:00 I'll post on social media and comment for a bit.
5:00 Make dinner, go for a run, do housework.
8:00 After everyone's in bed me and my husband will spend time together.
9:00 I'll write for an hour or two.
11:00 I usually am in bed for the night.
Getting stuff done in increments instead of a 3-4-hour chunk really helps. I'm able to interact and be the mom I want to be while still getting the business type of stuff done.
What Are Your Priorities?
Months ago, I found myself super frustrated. I felt like I was failing as a mom and as a boss balancing mom life. When I was working, I felt bad that I wasn't playing with my kids and when I was playing with my kids all I could think about were the projects I wanted to get done. What I needed to do was set realistic expectations for myself. What did I want to achieve? What were my priorities? I decided that I needed to set aside a good amount of time to do mom type of stuff. During that time, I would not work on anything business-related. Then I would take smaller increments of my time to work on business stuff throughout the day and during that time I would not think about all the mom type of stuff I "should" be doing.
These three tips really have helped me so much! I have launched a blog to help with marketing for when it's time to launch my book! I know how hard it can be mama. Reach out and ask for help, make a schedule that works for you, and have clear priorities for yourself Our culture can be so unkind to the working mom but hang in there! You can do it, just keep moving forward, keep writing, keep thinking of new avenues, don't give up.
Let's not stop there! Use this platform as a resource. What's been the most challenging for you as a working mom? How are you dealing with it?
---
Hannah is a work from home mom of four. After her son Abraham was diagnosed with celiac disease when he was two, she set out on a mission to find and create the best gluten-free recipes and share them with the world.
Love this article?