Self-cleaning ovens have their limitations. I mean, if they could get the sides and cracks, that would be great! But….they don't. That's where you come in to finish the job. At least it only takes 30 seconds…a few rounds of that and you're done in under 10 minutes. AND you didn't have to wear a mask, wear protective gloves, gag on the smell and loathe the cleaning process altogether. Nope, a regular sponge, some cleaning agent (that smells pretty nice actually) and water. You're done in 30 seconds!
You're probably skeptical that you can clean your oven in 30 seconds…and I don't blame you. I didn't believe it until I was cleaning my oven! It was so silly-easy I had to grab my camera and show you! Here's a clip below on what I did.
Each section only took about 30 seconds to clean, and all I had left were the edges and cracks of the oven door. I even used a little bit on the glass…ahhh, it's so nice to see your yummy food oh so clearly baking and bubbling away. In case you didn't see the special, you can get just Scour Off Paste OR grab the whole home kit for $99 bucks and get the paste for free! Why stop at your oven when you can clearly clean your whole house w/out the chemicals, without the headaches, and save BIG $$$$ by using less to clean more?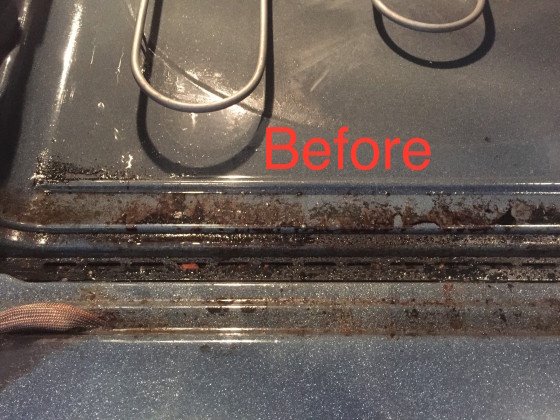 I did this while 4 months preggo AND no mask, gloves, or headaches needed. Moms…this is a must-have in your home if you truly want to avoid the side-effects of those "effective" cleaners. When my son started wheezing and having asthma symptoms from a popular window cleaner…that was it…my house's cleanliness wasn't worth his health…errr, his ability to BREATHE!! Lucky for me though, these products have surpassed my expectations of WOW…that's really clean and I used 1/4 as much product (most of the time it's even less).
Clean doesn't smell.
Think you really need your house to smell clean? Well, you don't. No smell is a clean smell. If you want a fragrance, diffuse some beneficial essential oils into the air, that may not only disinfect (depending on your oil), but it can promote happy feelings, concentration, help with your energy and lifting your mood. Isn't that better than a "clean smelling" house??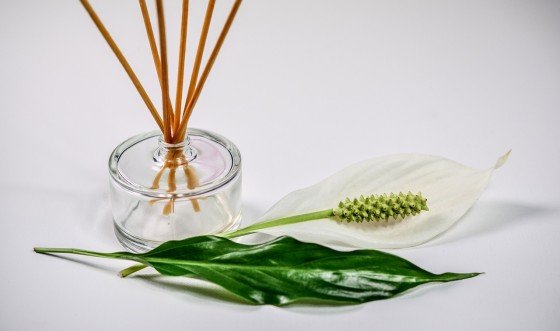 ---
---
I know there are other non-toxic cleaners available out there, some homemade and some provided by "green" companies. Either way, it's vitally important to get those toxins out of your home and bodies; especially the little precious ones that are most susceptible to those harsh chemicals.
You or your children/family members may experience any of the following…seriously rethink your cleaning.
cancer
neurological problems
blindness
asthma
burns on skin or internal
trigger asthma attacks
headaches
respiratory problems (including mucus buildup)
Even though you may not have any of the symptoms above, please note that many household cleaners won't trigger an immediate negative reaction. Those chemicals accumulate over time, causing possible overload on the central nervous system (this controls your major organs, including the immune system that is either strong or depressed and failing, leading to disease).
Remember that clean smell most people like, indicating a 'clean' house? You may want to reconsider how you use air fresheners. Since they don't actually do any "cleaning", they are basically filling the air with neurotoxins that can cause brain damage (some parents may even argue, ADD, ADHD and poor concentration skills and behavior problems). Those particles are in the air…they aren't invisible to the human system, as some commercials may elude to. This is when you want to consider quality essential oils that not only add a nice fragrance to the air, but they will actually stimulate a healthy response via the immune system, nervous system, and even your emotions.
What cleaners do you use in your home that are just as effective without causing your family harm?
Feel free to leave a comment…even if it's to ask HOW to get started with non-toxic cleaners. I run a productive household, so I like the convenience of ready-made or easy to mix concentrated non-toxic cleaners as mentioned above. If you have the resources to make your own…awesome!!
---
Go get your Get Clean(R) Starter Kit w/ free Scour Off Paste OR
Grab the Scour Off Paste and start cleaning your oven in under 30 seconds!
Resource: http://sierraeeg.com/warning-cleaning-products-can-cause-brain-damage/